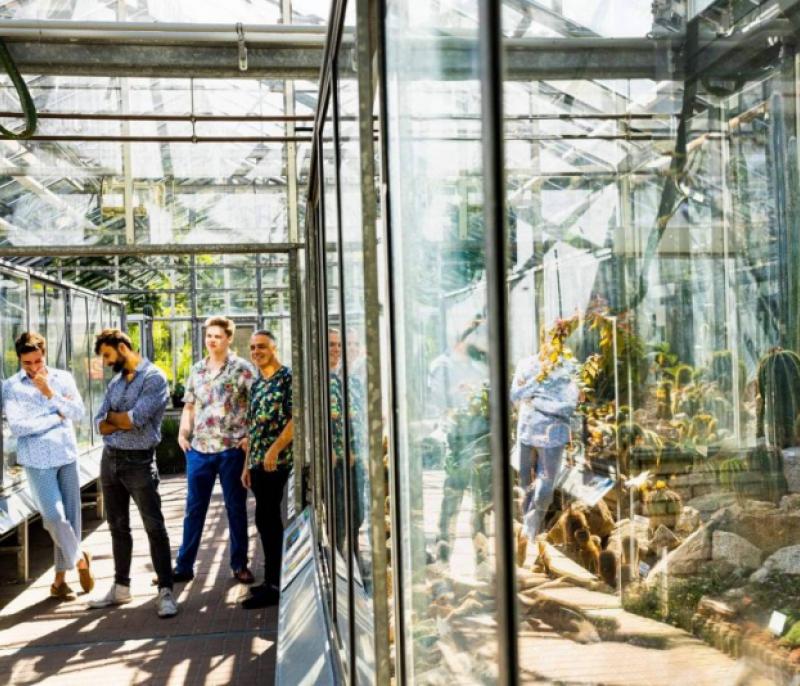 At just 21, Daniel Bulatkin is already one of the leading figures of the young jazz generation in the Czech Republic, who, despite his age, already collaborates with the world's top jazz (Ulf Wakenius, Gary Husband, Gergo Borlai, Tineke Postma, Justin Faulkner…). Kirill Yakovlev is a multi-genre guitarist and composer (well known in our country from his CIRILIC project), who already has two successful albums to his credit. This duo collaborates with busy European drummers / sidemans Utsim Zimring and Petr Nohavica.
The organism strives to create unforgettable musical textures and strong rhythms using both the piano and the organ; guitars, duduku and balalaika; drums, percussion and electronics. Inspired by world music, American, ambient and blues and jazz traditions, Organism represents a new synthesis of genres and sounds in the organ trio format.
Their debut album The New Beginning was released in July 2020 under the auspices of the prestigious Austrian label Alessa Records and features 11 original compositions by both protagonists. The album was repeatedly mentioned in the poll of the best recordings of the year by Czech Radio Jazz.