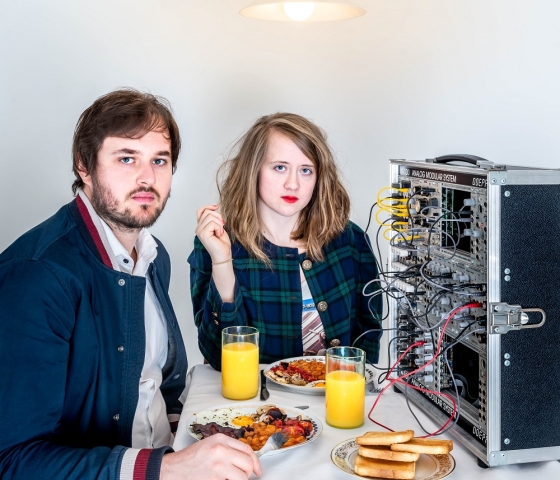 něco něco play light-footed pop with intimate lyrics. The band consists of singer Alžběta Trusinová and Tomáš Tkáč, who apart from singing also provides synthesizers and guitar. They perceive themselves as an electro-songwriting project that seamlessly transitions genre-wise between (synth) pop, playful electronics and dancefloors. Since 2021 they have been accompanied by drummer Václav Šafka.
They released their debut album Začíná in April 2020 and their current album Útržky in August 2021. Both albums were released on the music label Divnosti.
něco něco was formed in spring 2019 and since then they have appeared at festivals such as Boskovice, Šrámkova Sobotka, Podzimní snění, Pelhřimovy and Habrovka, among others.