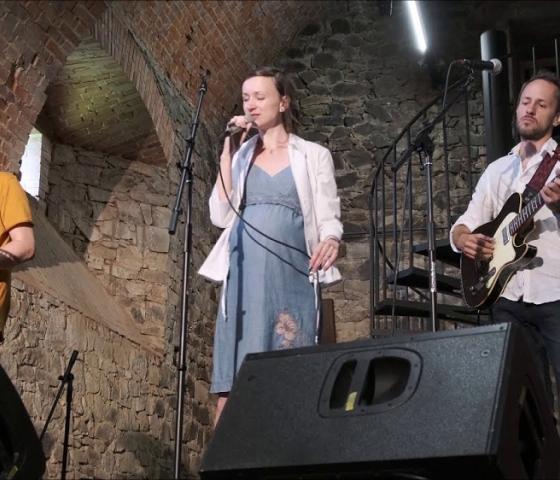 Marie Puttnerová & Martin Novák & Petr Uvira
Marie Puttnerová and Martin Novák have joined together to create a common musical world consisting not only of Puttnerová's original songs, but also a world in which one can hear shards of the poetry of the fragile Jan Zahradníček or the surreal Vlastimil Třešňák. After inviting the Opava guitar wizard Petr Uvira to collaborate, a symbiosis of human voices and electric guitars was created, pushing the imaginary boundaries of folk in a captivating and urgent way.
You may know Maria Puttnerová from Jablkoň or Půljablkoň, Martin Novák, especially as a percussionist from Robert Křesťan's Second Grass, Jana Kirschner or Lenka Dusilová, and Petr Uvira from the cult Opava bands Ladě or Heimat.