Lenka Dusilová feat. Květy
cz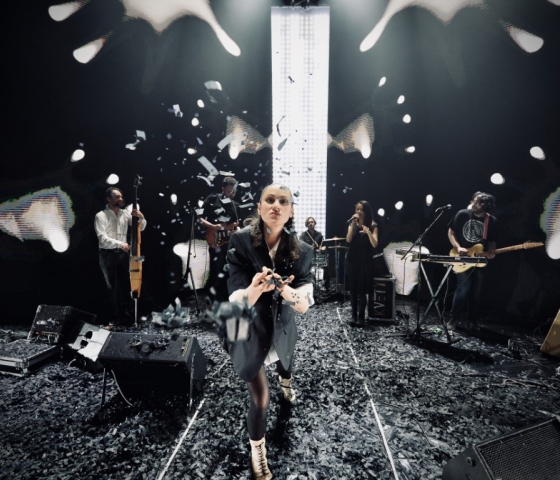 Lenka Dusilová, a nine-time winner of the annual Anděl Music Awards, is not used to stagnation and repetition. She won three awards for her last album Řeka (in the category album, song and performer of the year). She has been active as the musican since she was sixteen, when she attracted attention with her energy, experience and excellent voice. At the turn of the millennium, she was one of the real stars of the Czech pop-rock mainstream. But the mainstream musical entertainment in a more layered style. She became an extraordinary phenomenon of the Czech music scene, when from the position of a rock and pop star she travels to a personal expression that freely receives impulses from various styles and non-musical experiences. For her unmistakable vocals, she was a guest on a number of records and concerts by leading musicians on the Czech scene.
Lenka Dusilová is currently teaming up with the band Květy, which will accompany her and form a parallel alongside her solo project. You will hear exclusively the work of Lenka Dusilová, both the repertoire from the new album Řeka and a cross-section of older work.
The band Květy has existed since the beginning of this millennium. Its sound changed significantly throughout. Since 2019 they have been playing as a quartet, strengthened by drummer Jakub Kočička. The band has performed hundreds of shows, including foreign ones (Serbia, Austria, Poland, France, the Netherlands). He has been releasing his albums with Indies Scope since 2004. Albums are highly praised in polls by various radio stations (Radio Wave, Proglas). Among other awards, the band won the Vinyl Award, and also won the Anděl Award in the Alternative Music genre three times.