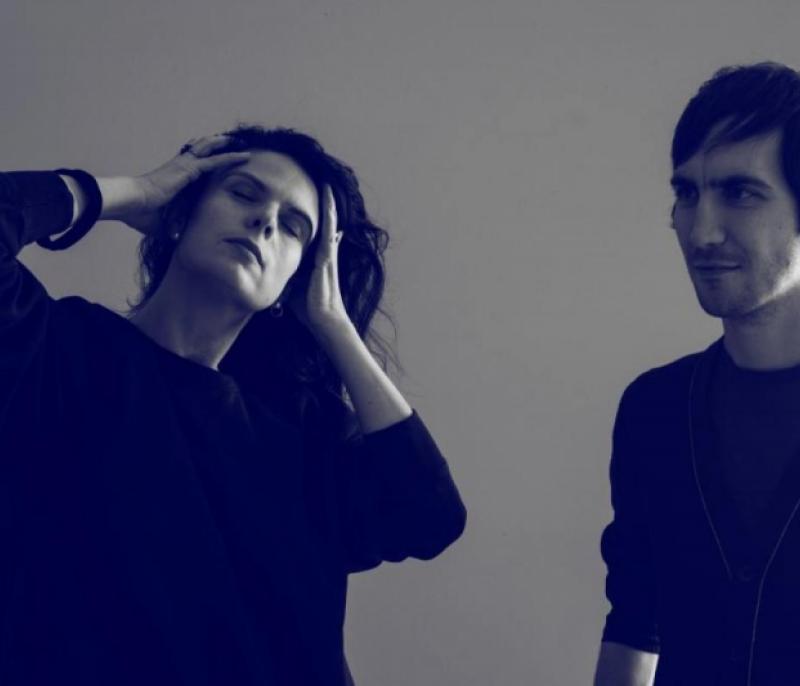 A twelve-year long waiting is over. Khoiba's new album is a deep dive into the collective world of Ema Brabcová and Filip Míšek. It can evoke feelings of duality; it is exposed and covered, brutal and gentle, disturbing and calming, it contains hope and despair, it is full of distance and connection, corners and layers you can sink in. The album balances "on the edge" of multiple genres. It's not important what electronic music elements Khoiba works with. For Khoiba, it is vital that you take some feeling away with you, even if you're not comfortable with it. That's to say, you risk touching something really sensitive.
The lyrics describe loneliness and separation: "Where is she? Squeezed in Ed's cold helicon, all alone in her world. But she knows how to play." (Snack)"Stuck inside, endlessly long time in a disguise and with cold hope, I'm waiting for another life." (STF)
The key is openness to your own emotions. "Go down under those eight outstretched legs, give up your fear and ignite the fire around you," Ema sends a message in the lyrics about working on herself. (Onion Skin) Sometimes, however, this "work" can lead you to where you did not want to go: "I went to shine the light down into the basement, but I fell through, so calm me down and do not ask me to reflect upon it somehow." (In A Loft)
Unplanned journeys have their charm, especially those where the return is not a condition. "Come with us, you should go, two thousand steps into the miles of dark catacombs." (Storages) Stop time with Ema and Filip, cloudy water is clean when it settles...