Divadlo oProti: Zažehnutí, aneb Blatnický Bajkonur
cz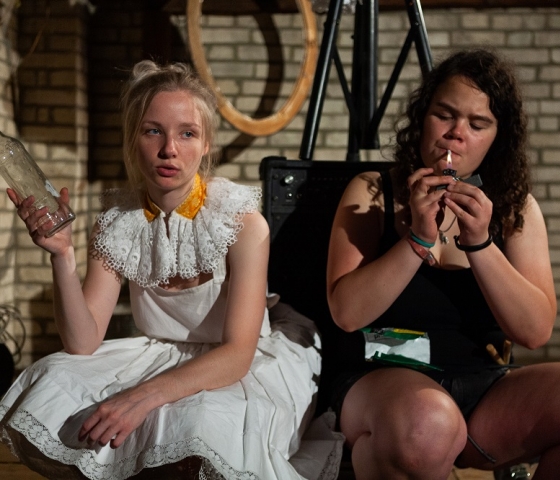 An original play by three women. At first it's a bunch of bullshit and dulcimer and slivovitz - sometimes the inside is revealed, but the body - the body ...
One village rehearsal room as a retreat. Two audiovisual students searching and getting lost. Many people influencing - from parents to men to Gagarin.
In the show, there's drinking, smoking, swearing and all sorts of nastiness. But sometimes beautiful.
Script Bára Bachanová, Daniela Evjáková, Veronika Prachařová
Director Daniela Evjáková
Staring Bára Bachanová, Veronika Prachařová
Music: local bands (Billow, Bessar Unggas, Shatoon) and folk songs from Slovácko
In Czech language only.