Akolektiv Helmut: Lidé v situaci
cz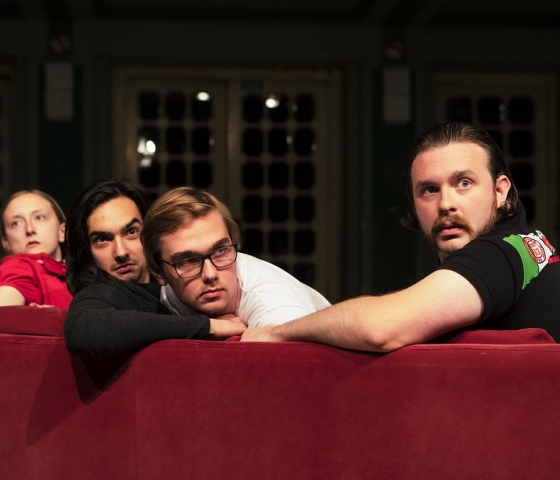 Four brothers. Their father. One company. The Sweet Lure project is slowly coming to its end. Where to look for the difference between natural and artificial, what can be bought for money today and how far does moral flexibility go? The author's tragicomedy was created on the basis of a documentary interaction with one real company and one real work.
WARNING: Smoking, shooting, strobe and artificial fog are used in the performance. The show is not suitable for people under the age of 18.
Concept, direction, scenography and acting: Tomáš Blatný, Oskar Helcel, Adam Kratochvíl, Eliška Raiterová
Lights: Filip Obermajer
Technique: Robin Plitz
The performance was created during residencies at the Acropolis Palace, the Buran Theater, Divado Na cucky and Venuše in Švehlovka. Akolektiv Helmut warmly thanks to them for providing space for rehearsals. The premiere was presented at the festival ... next wave ... 2021.